HE'S A SPEAKER, AUTHOR & ENTERTAINER
BUT WHAT'S SO
DIFFERENT
ABOUT
RICK LEWIS?
Click PLAY to Watch the VIDEO below and see Rick in Action.
Motivational Speaker.
Thought Leader.
Comedian & Entertainer.
Rick is a speaker, author and entertainer par excellence who delivers a world-class presentation for meetings and events of all kinds. In the world of meetings where attendees have "seen it all" Rick is the ace in your meeting hand; a fresh, surprising and delightful experience they never saw coming.
SUSIE GARCIA - EXECUTIVE ASSISTANT & MEETING PLANNER - HD SUPPLY
"We had Rick keynote at our national sales conference and it was unbelievable. The beginning was amazing, just watching him work the room and then when he got on stage everybody loved him. We have 650 sales people from all across the country and Rick's presentation got everyone involved, out of their box and feeling like anything is possible. We really appreciated his performance. It was awesome."
Rick is a legend in the world of events, having presented to over 1 million people in the last 20 years for more than 500 organizations you interact with everyday and countless associations, non-profits and small businesses across North America.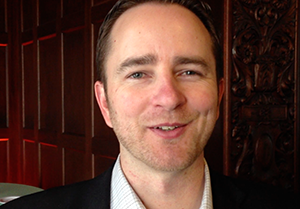 JIM CYB - VP OF SALES - ZENDESK
"Everything that Zendesk does is focused around customer experience. We needed somebody to kick off our event, to talk about being genuine, about challenging the status quo, and about embracing teamwork. Rick did an absolutely amazing job engaging the audience right away, getting them participating, and provided a fantastic keynote, bringing everything back to our meeting objectives. He got the crowd completely fired up and ready to kick-off our new year initiatives. Thanks Rick!"
Rick is known for providing an ultimate combination of hilarious clean comedy and fresh motivational content. The combination of the two will have your guests lined up at the book table to take home a reminder of Rick's playful spirit and innovative thinking.
KEVIN BARKO - DIRECTOR OF MARKETING & BUSINESS RESOURCES - SYSCO FOODS
"We do an audience survey on all of our meetings and Rick received the highest score we've ever seen on a meeting segment. Our employees loved it and made great comments about the outstanding combination of fun and education. They found it very motivating while commenting how great it felt to laugh so hard at a business meeting."
"Children learn at a hugely accelerated rate, especially when laughter, direct experience and inspiring ideas are all simultaneously available. My goal is to reproduce that kind of environment for adults."
Rick Lewis is one of those rare individuals who challenges the zombie-like 'norms' of this world. He's in a whole other stratosphere of thinkers and communicates his mind-expanding views in a fun way. I find reading his work enjoyable and relaxing, but more importantly for me it's been profitable! What he teaches has not only expanded my income, it's also improved my marriage. I highly recommend you give his book your attention.

Justin Bentley
National Sales Director
Telecom National

Rick Lewis pushes the limit when it comes to getting people to get out of their comfort zone. He makes you think about your assumptions, presumptions, and what is possible. Rick is both entertaining and challenging in a way that makes the reader rethink what we all have learned as we grew from innocent and optimistic child into doubting adult. It is worth spending time with Rick in person, as I did, or, if not possible, read his book."

Terry Dwyer
EVP, Managing Director of Tax and Transportation
First Advantage Corp.
If you are on a search for "something different" for your event, then Rick is for you.
CUSTOMIZATION
Rick is a highly skilled speaker, entertainer and author. He weaves these elements together in a unique way for every audience he encounters.
Every "Rick Lewis Presentation" is customized to the individual client and event.
Rick tailors his delivery to support your organizational objectives, to best engage your attendees, and to seamlessly flow with the rest of your meeting agenda.
Rick of course has core material that he weaves into each presentation, but that content is applied uniquely in each case to help you achieve the audience outcomes you desire.
BOOKING INQUIRIES
To get availability for your meeting date, get a fee quote, or get more information about how Rick can tailor his presentation to your group,